Tesla is beginning to roll out its highly anticipated over-the-air 2020 'Holiday Update' that includes new driving visualizations for Full Self-Driving, new games, and an improved display for Supercharger and Vehicle Information, among others. 
The following are some of the most notable aspects of Tesla's 2020 holiday update as part of Firmware 2020.48.25.
Story developing…
Release Notes Improvements
Tesla has removed the Tesla "T" from the top menu, which provides better use of the touchscreen display's real estate. Display improvements can be seen throughout much of the 2020 Tesla Holiday Update.
Release notes can be accessed under the controls menu. 
"Release notes now include improved browsing and access. To view current and previous release notes, tap controls > Software > Release Notes."

Driving Visualization Improvements
Improved driving visualizations to support Full Self-Driving capabilities take center stage in this year's highly-anticipated Tesla Holiday Software Update. 
"The instrument cluster has been refreshed. Autopilot set speed, Autopilot availability, and detected speed limit are now displayed next to the driving speed. Additionally, select items have slightly moved but will continue to look and behave the same."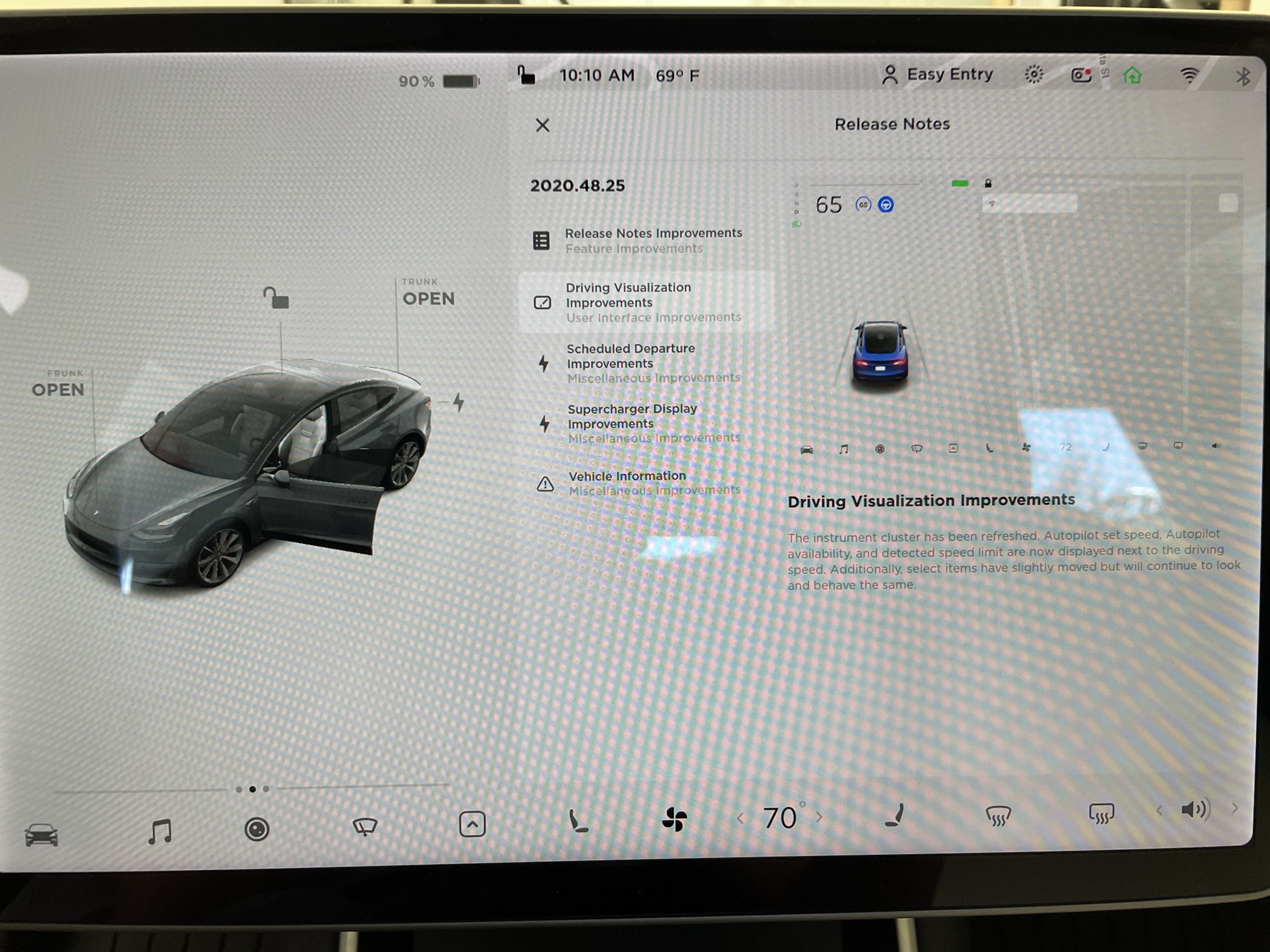 Scheduled Departure Improvements
"Schedule departure canal precondition your battery and cabin even when your car is unplugged. To account for different utility rate plans, you can now set the time when your off-peak rates end to save on charging costs. To access, tap SCHEDULE from the climate control or charging panel when parked."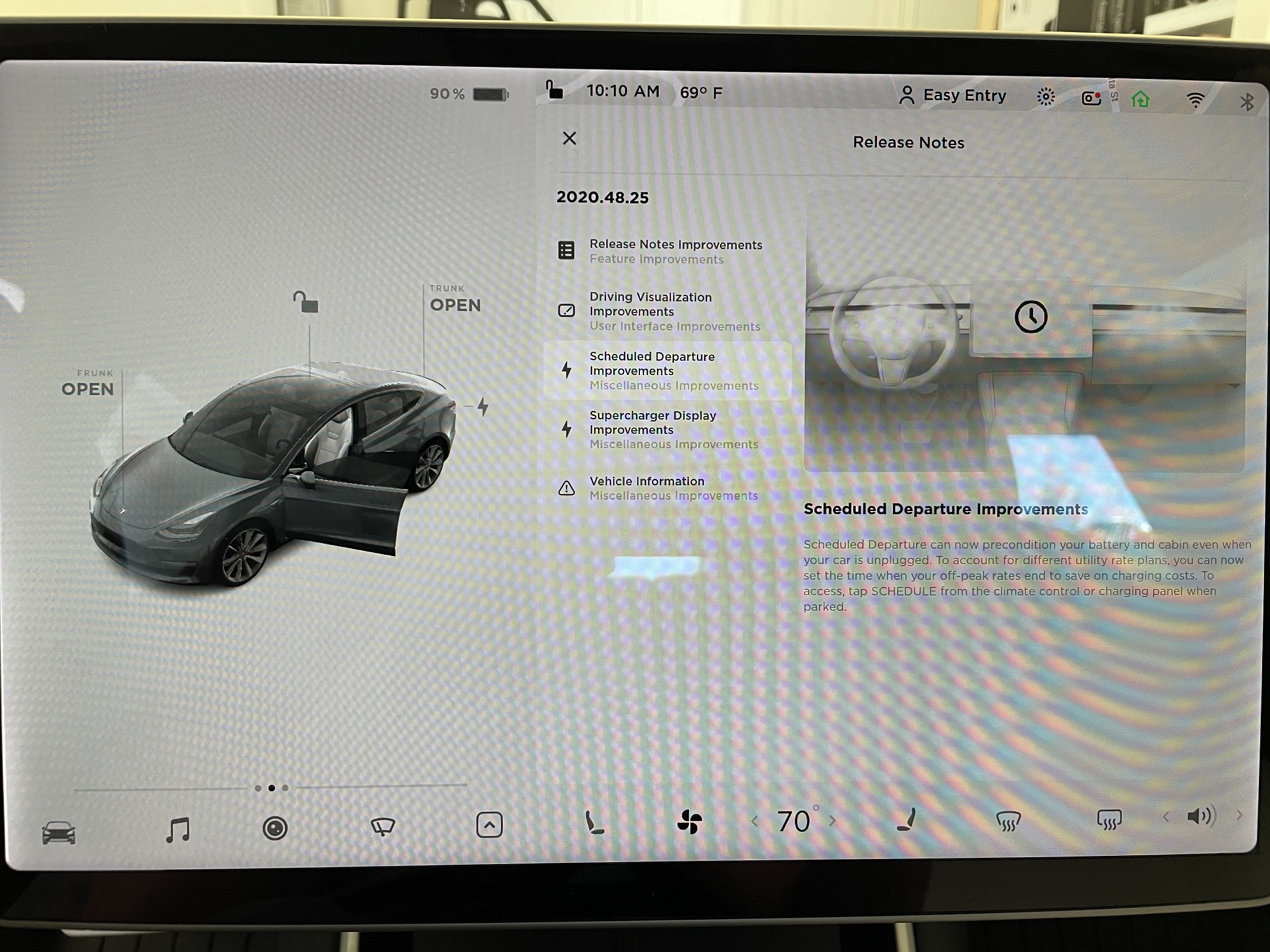 Supercharger Display Improvements

Vehicle Information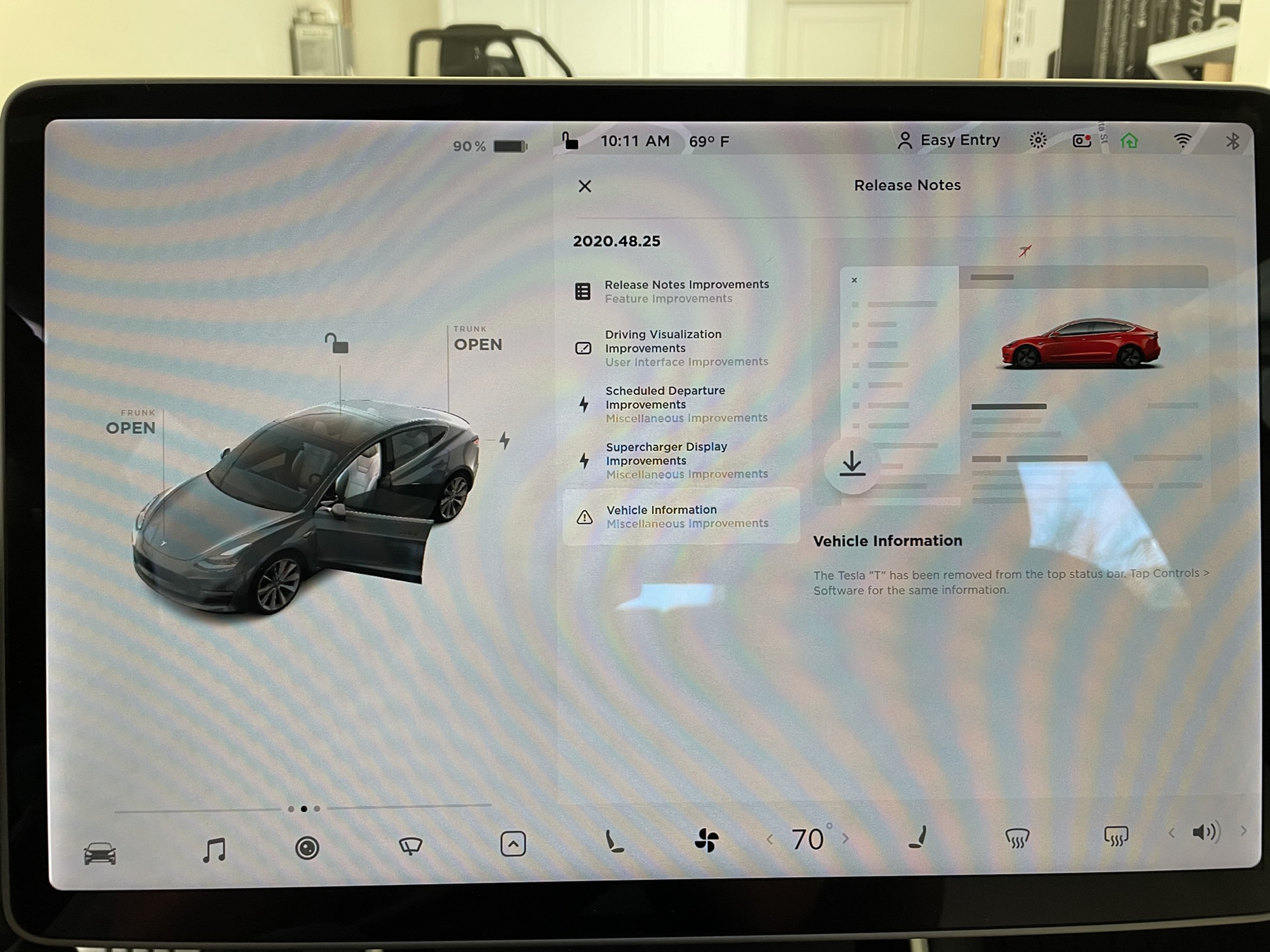 Emissions Testing Mode Improvements
Tesla Arcade: New Games
Tesla launched a series of new games for its Tesla Arcade collection, including The Battle of Polytopia, Cat Quest, Solitaire and Boombox.
The Battle of Polytopia
Cat Quest
Solitaire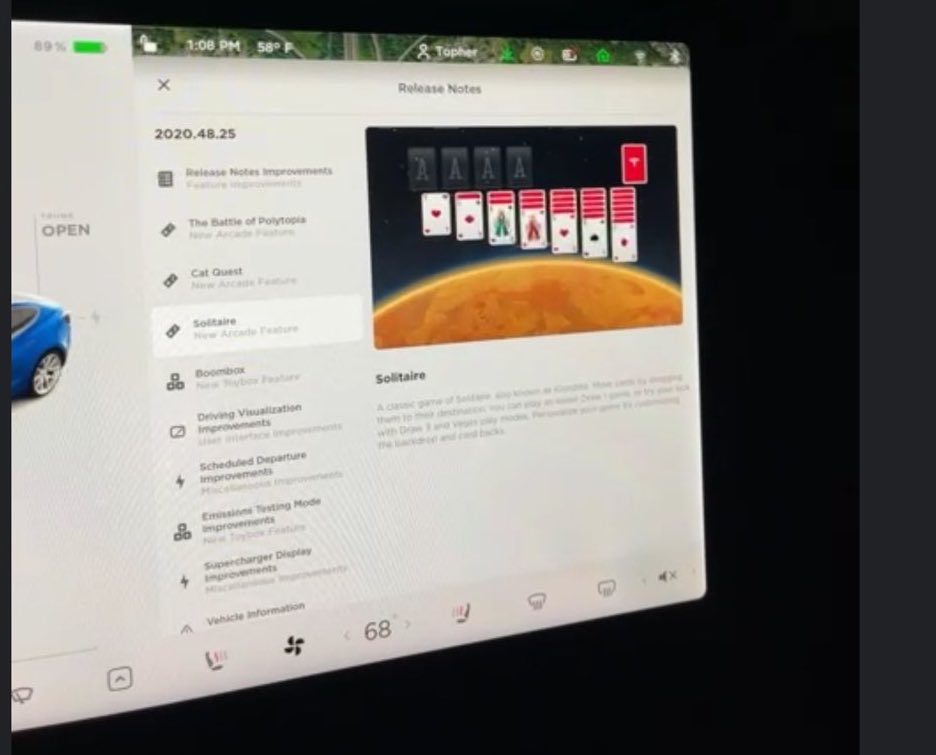 Boombox
Last month, Elon Musk teased the community when he tweeted about this year's holiday software update. Musk hinted that 2020's holiday update would be "lit." He also mentioned that the highly-anticipated update would include features that customers wanted, and some that they didn't even know they wanted.
Last year, Elon Musk and the Tesla team outdid themselves with the holiday software update. Tesla's 2019 holiday update included a sneak preview of the company's Full Self Driving suite, TRAX v0.1, and introduced new games to the arcade, such as Stardew Valley and Lost Backgammon.
Tesla rolls out 2020 Holiday Update: New Driving Visualizations, Supercharger Display Improvements and more (Release Notes)